Your Drug-Free Headache Treatment in League City, TX
Your Drug-Free Headache Treatment in League City, TX
Written By Texas Spine & Sports Rehab Clinic on June 12, 2019
---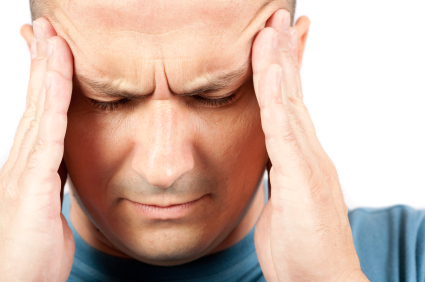 Did you know that headaches are one of the most common central nervous system disorders in the entire world?
Up to 4% of the global population suffers from headaches on at least 15 days each month. Indeed, headaches unite us all – spanning race, gender, ethnicity, and age.
The truth is, popping a pill every time you have a headache might do more harm than good, especially if you suffer from headaches frequently.
Instead, choose a natural headache treatment in League City, TX.
Natural Headache Treatment in League City, TX
At Texas Spine and Sports Rehab, we're happy to offer two all-natural solutions to headache relief.
Chiropractic for Headaches
Scientists have identified at least 300 different types of headaches.
Your chiropractor will evaluate your medical history and develop a personalized treatment plan to target your headaches at their source.
Chiropractic adjustments and other techniques will relieve tension and re-align different parts of the spine to support a healthy central nervous system.
Acupuncture for Headaches
Your specially trained doctor will insert tiny needles into different pressure points throughout the body. Acupuncture rarely hurts, feeling more like a small sting.
Studies show that acupuncture is surprisingly effective for treating headaches and even acute migraine attacks.
Comprehensive Treatment for Long-Term Relief from Headaches
If you suffer from frequent headaches, resist the urge to take a pain killer every time symptoms arise. Your body builds a tolerance to over-the-counter medications like ibuprofen so routine use can lead to more headaches – these are called medication-overuse headaches.
Dr. Alfredo Vazquez and the friendly team at Texas Spine and Sports Rehab in League City, TX have plenty of experience using chiropractic care and acupuncture to help patients achieve long-term relief from acute and chronic headaches.
Schedule a consultation at Texas Spine and Sports Rehab today by calling 832-647-0761.

Posted In: Chiropractic Headache Treatment