Why Chiropractic Is the Low Back Pain Treatment Your Body Needs
Why Chiropractic Is the Low Back Pain Treatment Your Body Needs
Written By Texas Spine & Sports Rehab Clinic on February 13, 2019
---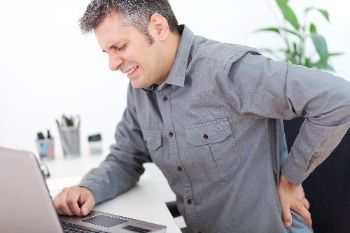 Low back pain is one of the most debilitating pains that can affect the body.
Not only does it hurt, but it makes getting around almost impossible.
In other words, you need relief and you need it fast.
One of the most popular ways to relieve low back pain is through chiropractic treatments.
But what does that mean?
Here's everything you need to know about how chiropractic can be your low back pain treatment of choice.
What Are Chiropractic Treatments Like?
Unlike most treatments, which involve medication, chiropractic treatments consist of the physical manipulation of the body, particularly in regard to the spine. By realigning the musculoskeletal structure, we can set the stage for the body to heal itself.
Creating the most conducive environment for the body to do its own healing is the most surefire way to end low back pain, as it's going straight for the root of the problem. Other treatments only alleviate the symptoms, which will keep coming back if the root isn't addressed.
If physical manipulation sounds a bit rough, it's actually quite a gentle process, similar to a massage.
Are Chiropractic Treatments for Low Back Pain Safe?
Not only are chiropractic treatments safe, but they're among the safest low back pain treatments currently available. This is in regard to both the treatment process and its lack of side effects.
In order to make the treatment as safe as possible, your chiropractor will ask you for some information regarding your medical history and your low back pain. By doing so, he or she can ensure that your treatment is specially designed for your unique case.
In addition to the treatment, your chiropractor will also provide some preventive tips on how to avoid low back pain in the future. Some of these tips include improving your diet, putting less pressure on the spine, and maintaining better posture.
Have Your Low Back Pain Treatment in League City, TX with Chiropractic Treatments
Going to the doctor is rarely something that you look forward to, especially when it involves low back pain treatment.
But with chiropractic, you can rest assured that you'll receive a noninvasive treatment that tackles the root of your low back pain, not the symptoms.
We won't play a guessing game by prescribing a myriad of medications.
We just want to help your body help itself.
If you're looking for a chiropractor for low back pain treatment in League City, TX, you can call Texas Spine & Sports Rehab Clinic at (832) 647-0761 or schedule an appointment online.

Posted In: Chiropractic Low Back Pain