The Truth About a Low Carb Diet for Medical Weight Loss
The Truth About a Low Carb Diet for Medical Weight Loss
Written By Texas Spine & Sports Rehab Clinic on March 23, 2020
---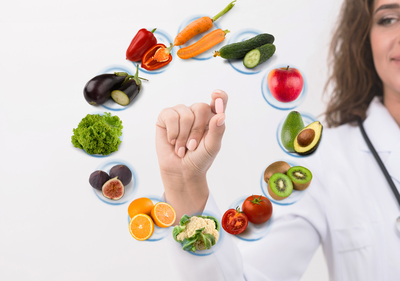 Obesity impacts every part of your life.
In the United States, over 42% of adults across all age groups were classified as obese in 2018.
Losing weight is a massive challenge for so many people because it requires breaking habits and forming new ones. That's not easy for anyone.
Low carb medical weight loss just might be the tool you need to get the weight off and keep it off for good. Here's how.
How a Doctor-Supervised Low Carb Diet Jumpstarts Weight Loss
When you consume carbohydrates, your body breaks them down into sugar and uses them for energy. All carbs – whether rice, pasta, whole grains, or bread – is processed as sugar inside your body.
When you replace carbohydrates with fat and protein, it throws your body into ketosis. Instead of using blood sugar for energy, your body burns stored fat by creating ketones.
Experts say ketogenic diets are extremely useful for dropping weight quickly. However, you face a few issues jumping into a low carb diet without doctor supervision or nutrition knowledge. For example:
Understanding how macros work can get complicated
Not all fats are healthy - some are good and some are bad
Processed foods are still unhealthy even if they fit into your macros
Under doctor supervision, however, studies show a long-term ketogenic diet is effective for reducing weight as well as cholesterol and triglycerides in obese patients.
Comprehensive Medical Weight Loss in League City, TX
Under the care of Dr. Alfredo Vazquez, you could lose between 20 and 35 pounds in 42 days. Dr. Vazquez has used a modified ketogenic diet to help his patients drop over 5500 pounds since 2012.
Dr. Vazquez understands that weight loss isn't only about shedding pounds. You also need to organize a post-weight loss maintenance plan if you want to develop solid habits and keep the weight off.
His doctor-supervised weight loss program is specially designed for working adults who lack time to prepare home cooked meals every day and hit the gym four times a week.
If you're ready to turn unhealthy habits into positive ones, schedule an appointment with Dr. Vazquez in League City today by calling 832-647-0761.

Posted In: Chiropractic