How Chiropractic Care Promotes Overall Wellness
How Chiropractic Care Promotes Overall Wellness
Written By Texas Spine & Sports Rehab Clinic on October 30, 2020
---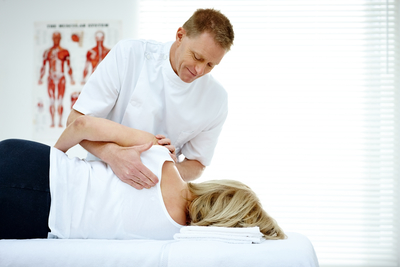 Did you know that there are over 280 million chiropractic visits each year in the United States? If you've only experienced traditional medicine but still feel stressed, fatigued, or achy, there's another way. Chiropractic provides natural treatments that don't just relieve your symptoms but helps you achieve overall wellness.
What is Chiropractic Care?
Chiropractic is a holistic medical practice that focuses on restoring your body's natural functionality and performance so you can achieve overall wellness. It treats bones, connective tissues, joints, and muscles with a particular focus on the spine. Chiropractors believe that when your spine and nervous system are properly aligned, your body can self-heal without needing addictive over-the-counter medicine or surgery.
Other chiropractic benefits include:
Pain management
Stronger immune systems
Improved performance and activity levels
What Conditions Do Chiropractors Treat?
Chiropractors are skilled medical professionals who focus on utilizing non-invasive treatments to improve your health and functionality. Your chiropractor will develop a personalized treatment plan to target the root cause of your pain and improve your overall well-being. Chiropractic typically treats the following conditions:
Arthritis
Headaches and migraines
Herniated or bulging discs
Lower back, neck, and shoulder pain
Injuries from car accidents or sports
Sciatica
Natural Treatment Options with Chiropractic
Utilizing a holistic approach, your chiropractor will first conduct a physical, medical examination, and X-ray to diagnose your specific needs. Recommended natural treatments may include:
Spinal or neck adjustments: Applying a controlled force to your spinal joints to reposition them into their natural state.
Massage therapy: Healing your body's smaller systems, like nervous or limbic, to increase your chances of a faster recovery.
Nutritional counseling: Guiding a proper exercise and diet routine to help you maintain overall wellness.
Spinal decompression: Utilizing a motorized table to gently stretch and relax your joints to promote self-healing.
Laser therapy: Penetrating injured tissue to promote a faster recovery time.
Acupuncture: Inserting needles or heat into precise points to improve your body's functionality.
Discover Overall Wellness in League City, TX
When you visit Texas Spine & Sports Rehab, you partner with a health expert who wants to improve your overall wellness with natural treatments and patient education. Dr. Alfredo Vazquez D.C. will not only help you find pain relief but will work with you to achieve overall wellness so you can enjoy all that your life brings.
Schedule an appointment with Texas Spine & Sports Rehab to find overall wellness.

Posted In: Chiropractic Low Back Pain Neck Pain Natural Pain Treatment Overall Wellness