How Chiropractic Care Improves Your Overall Health
How Chiropractic Care Improves Your Overall Health
Written By Texas Spine & Sports Rehab Clinic on March 28, 2022
---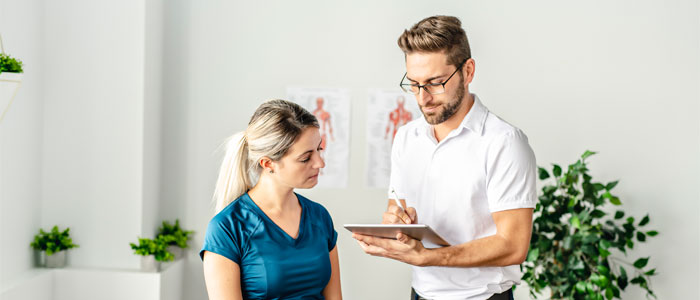 Chiropractic care is a popular way to treat many ailments, from low back pain to auto injury treatment. But on top of receiving immediate pain relief, seeing a chiropractor has several benefits for your overall health. Texas Spine & Sports Rehab Clinic helps patients in League City, TX, put their pain behind them and improve the quality of their lives.
Can Chiropractic Care Improve My Health?
Contrary to popular belief, back pain isn't the only reason why patients see a chiropractor in League City, TX. In addition to providing relief for chronic pain, chiropractors help patients improve their lives in a number of other ways:
Chiropractic care offers non-invasive, non-addictive treatment:

By using spinal manipulations, we treat ailments without the need for painkillers. While medications can target the symptoms of your condition, only chiropractic care actively works to reverse it. Our League City office treats pain naturally, without the need for surgery or painkillers.

Receive practical lifestyle advice:

Much of our pain comes from stressors and habits in our everyday life. The only way to prevent these issues from arising is to combat them at the source. Our team evaluates your condition and helps you discover the true cause of your ailments. We then give you professional recommendations on how to improve your lifestyle outside of our office.

Do the things you love again:

You don't have to give up old hobbies or activities just because your back isn't what it used to be. Our League City chiropractic office works to improve your range of motion, helping you relearn how to do activities that you once did with ease. Our rehabilitation techniques can help you reduce stress and go about your day pain-free.
Schedule an Appointment at Texas Spine & Sports Rehab Clinic
Whether you are suffering from low back pain or recovering from a sports-related injury, our office has the tools and techniques to get you back on your feet. We use proven adjustments and spinal decompression to target your ailment at the source. As a sports chiropractor in League City, we have years of experience treating athletes for all types of injuries. We're ready to do the same for you.
Schedule an appointment with Texas Spine & Sports Rehab Clinic. Contact our League City office directly at (832) 647-0761. We look forward to seeing you!

Posted In: Chiropractic Overall Wellness