You Can Treat Herniated Discs Without Surgery
You Can Treat Herniated Discs Without Surgery
Written By Texas Spine & Sports Rehab Clinic on June 1, 2021
---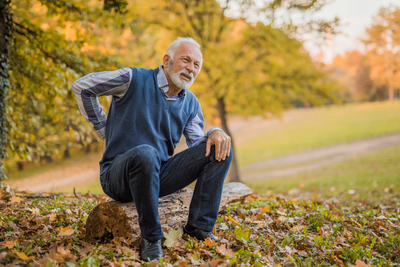 Surgery is a permanent, irreversible treatment for herniated discs. It also comes with the risk of damaging the spine or nerves. Even worse, you may still be in pain after you heal up. Research shows there are far better non-surgical ways to eliminate pain and show your spine some love.
We at Texas Spine & Sports Rehab Clinic strive to help our patients avoid surgery with our integrative approach.We have a 98% success rate within a 6 week timeframe via all the therapies we offer for herniated discs.
Clinical Trials Show the Body Reacts Well to Non-Surgical Spinal Decompression
We offer three ways to treat herniated discs: spinal decompression, physical rehabilitation, and acupuncture. Non-surgical spinal decompression works to create space for a disc to glide back into place, physical rehabilitation aims to reduce pressure and restore blood flow, and acupuncture aims to stimulate healing by increasing blood flow. All three methods aim to increase quality of life.
Results published in a journal article in Orthopedic Technology Review showed that 86% of over 200 reported immediate pain relief that lasted at least 90 days. Patients also displayed physical improvements that lasted as well.
Physical rehabilitation provides a lifestyle structure to protect your spine while letting the herniated disc heal. Expert physical care can reduce pain, establish proper posture, build muscle strength and flexibility to keep your discs in place and safely help restore range of motion.
And as far as acupuncture goes, studies show that acupuncture provides better pain relief than pain medications. It's also shown to provide incredible long-term results that last years and help resolve sciatica symptoms stemming from a herniated disc.
Get Your Herniated Disc Treated Without Surgery In League City
Dr. Vazquez brings the utmost advanced chiropractic and diagnostic skills to all League City and Dickinson patients. He gives them warm, caring, and individualized attention and fellowship. He believes that every adult has the right to know exactly what his or her diagnosis is, and what is needed to return to optimum health.
Have questions or need to schedule an appointment? Call Texas Spine & Sports Rehab Clinic at (832) 647-0761 or go online and fill out our contact form. Dr. Vazquez welcomes all patient questions and commits to answering them in an honest and forthright manner.

Posted In: Chiropractic Herniated Disc Treatment