Why You Should Choose Chiropractic as Your Whiplash Treatment
Why You Should Choose Chiropractic as Your Whiplash Treatment
Written By Texas Spine & Sports Rehab Clinic on May 13, 2019
---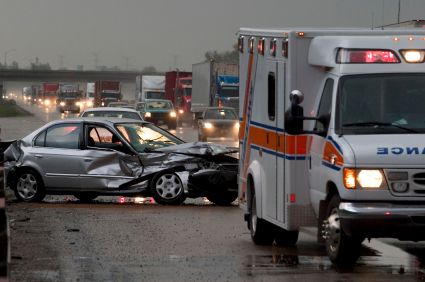 After an auto accident, it's essential to seek prompt and thorough care.
In some cases, whiplash presents obvious symptoms – especially after moderate to severe accidents.
In other cases, however, you may feel completely fine for a few days, but that doesn't mean your body hasn't sustained an injury.
Chiropractic offers a proactive and comprehensive whiplash treatment.
Chiropractic as a Whiplash Treatment
Whiplash is a severe neck injury, and it's one of the most common conditions associated with rear-end auto accidents.
Immediate medical attention is crucial after an accident so you can begin rehabilitation and avoid chronic pain from complications. 43% of patients who suffer whiplash develop long-term problems.
Your League City, TX chiropractor, will examine your back, neck, and skull. Dr. Vazquez will also take x-rays to identify any damage or slipped discs.
It's impossible to say precisely what kind of treatment your chiropractor will order because each patient's whiplash injury is unique. Here are some common methods your doctor may include in your personalized treatment plan.
Spinal manipulation: adjusting the muscles and joints to encourage natural healing
Muscle relaxation or stimulation: gently stretching the muscles to relieve tension
Exercises: McKenzie and stabilization to reduce disc problems
Lifestyle modification: advice and at-home exercises
Studies show that a comprehensive chiropractic treatment plan is one of the most effective treatments for whiplash, with 93% of subjects reporting improvement.
Treatment for Whiplash in League City, TX
If you recently suffered an auto accident, the friendly team at Texas Spine and Sports Rehab can help. Dr. Alfredo Vazquez has extensive experience treating patients throughout the community for a broad range of musculoskeletal and soft tissue injuries.
Don't wait for pain from whiplash to appear – take a proactive approach. Contact Texas Spine and Sports Rehab in League City, TX today for a consultation by scheduling an appointment or calling 832-647-0761.

Posted In: Chiropractic Whiplash Treatment Auto Injury Treatment