Why Active Adults Need Natural Hip Pain Treatment
Why Active Adults Need Natural Hip Pain Treatment
Written By Texas Spine & Sports Rehab Clinic on January 20, 2020
---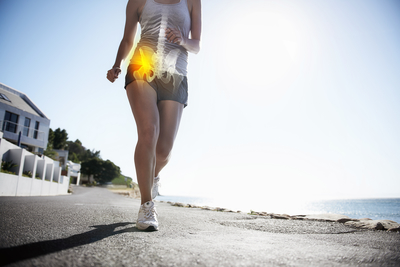 You may not notice it, but your hips serve countless functions for your body. They help you to bear your body weight, stand and sit upright, as well as walk, run, and jump steadily.
Since the hips are engaged in nearly every movement you make, hip pain can have debilitating consequences – especially for active adults.
What Causes Hip Pain?
While hip pain is often associated with osteoarthritis, it can also be caused by various conditions, including:
1. Trauma
If you're an active individual, you're at risk of physical injuries. Dislocated or fractured hips apply pressure on the surrounding nerves, causing instant and severe pain. Additionally, the surrounding muscles and ligaments may be bruised, sprained, or strained as a result of falling or slipping.
By strengthening your weak joints and relaxing your muscle spasms, chiropractic care can help your hips heal faster.
2. Overuse
Athletes and other physically active individuals may experience hip pain as a result of overuse. When you make constant repetitive movements that involve the hip, the surrounding muscles, ligaments, and tendons can become inflamed and irritated. This makes it difficult to maintain your active lifestyle.
To prevent the wear and tear of your hip joints, it's recommended to see a chiropractor regularly. Chiropractic treatments aim at reducing the inflammation and improving mobility to help your hips stay strong and healthy.
3. Sciatica
Running from the lumbar region to the buttock area, the sciatic nerve is the largest nerve in the body. When it's irritated or inflamed, the condition is called sciatica. This condition causes pain in various parts of the body including the lower back, backside of the legs, and even hips.
According to one study, patients with sciatica were able to find pain relief and avoid surgery thanks to chiropractic treatments.
Natural Hip Pain Treatment in League City, TX
There is no reason to live with that nagging hip pain when you have a natural, non-invasive, drug-free hip pain treatment option in League City.
Postpone hip replacement surgery with our professional chiropractic care. At Texas Spine & Sports Rehab Clinic, LLC, we have a no-wait policy to ensure you get pain relief as fast as possible.
To schedule an appointment with our chiropractor in League City, call us at 832-647-0761.

Posted In: Chiropractic Hip Pain Treatment