Treating Hip Pain with Chiropractic
Treating Hip Pain with Chiropractic
Written By Texas Spine & Sports Rehab Clinic on October 8, 2021
---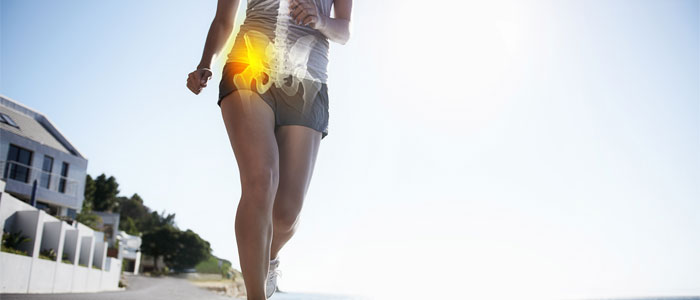 Hip pain can come from a variety of sources, and it can be a symptom of other conditions. However, no matter what's causing your hip pain, it should be addressed. More and more Americans are realizing that they don't have to rely on invasive surgical methods or addictive over-the-counter or prescription medications to manage their hip pain. Instead, chiropractic is a natural, unobtrusive hip pain treatment method that can provide fast pain relief and allow you to go back to living your life – without the side effects.
Texas Spine & Sports Rehab Clinic is League City's hip pain expert; we have been helping residents all over Texas manage their hip pain for years. Call us today for a free consultation.
What's Causing My Hip Pain?
Active runners often experience hip pain because of the wear and tear that running places on the hip joint. For this reason, other people who consistently take part in sports – or other intensive activities that place pressure on the hip – often experience hip pain. Hip pain can also be the result of an inflammatory disease, osteoarthritis, direct trauma to the hip, or conditions in other parts of the body like sciatica or herniated discs.
Dr. Vazquez believes that before any patient can embark on hip pain treatment, the root cause of the pain must be identified. This root cause will inform the hip pain treatment plan both to ensure effectiveness and to prevent the pain from recurring. Schedule a consultation with us today to find out what's causing your hip pain and figure out where to go from there.
How Does Chiropractic Treat Hip Pain?
After determining the source of your pain, Dr. Vazquez will create a personalized hip pain treatment plan that is likely to consist of a variety of chiropractic techniques. Your treatment plan could include chiropractic adjustments, stretching, manipulation, or deep-tissue massage, among other techniques.
Our chiropractor will also help you make lifestyle changes that prevent similar pain from occuring in the future. Just like we have done with other residents of League City for years, our health care team will take care of you, adjusting your treatment plan as time progresses until we have achieved the desired results.
Schedule a Free Consultation with Dr. Vazquez
At Texas Spine & Sports Rehab Clinic, we are committed to your overall health and wellness. It's time to get back to the activities you love by getting safe, effective hip pain treatment with an experienced chiropractor. Call us today, or set up an appointment.

Posted In: Chiropractic Hip Pain Treatment Deep Tissue Massage