Shockwave Therapy for Back Pain
Shockwave Therapy for Back Pain
Written By Texas Spine & Sports Rehab Clinic on February 28, 2022
---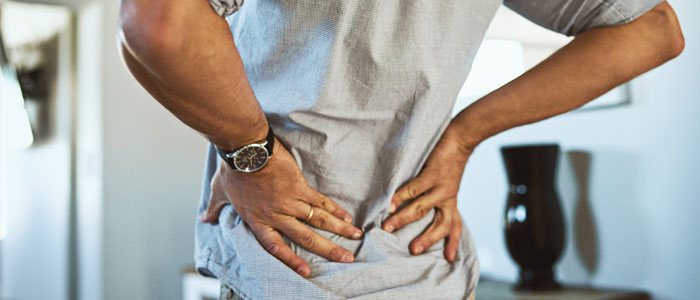 It may be surprising that more than 40 million Americans suffer from back pain every year. Our lifestyles are generally to thank for this: constant sitting, slouching, and poor posture means that back issues are on the rise. While back pain can range from mild to severe, it is important to get it treated before it becomes debilitating.
Texas Spine & Sports Rehab Clinic uses innovative technology in chiropractic to treat back pain. With the use of our PiezoWave2 machine, we are able to use shockwave therapy to treat a variety of conditions, including back and shoulder pain.
What Is Shockwave Therapy?
Shockwave therapy is used in physical therapy, orthopedics, and even sports medicine. It has become popular in recent years because of its ability to quickly relieve back pain and restore mobility to the back and shoulders.
Shockwave therapy involves an acoustic wave carrying energy to painful spots on the body in addition to the skeletal system. This energy promotes regeneration to the muscles, bones and tendons.
Most patients who experience shockwave therapy report that it has helped their condition. The procedure may cause slight discomfort, but it is not any less tolerable than the pain that you already feel in the affected area.
Shockwave Therapy in League City, TX
Texas Spine & Sports Rehab Clinic is experienced in treating a myriad of chiropractic issues. We are excited to use our PiezoWave2 machine to add yet another treatment option to our patients: shockwave therapy.
Combined with regular adjustments and spinal manipulations, a majority of patients report that their pain improves in just a few short visits. Shockwave therapy at our clinic has allowed individuals to get their lives back. Not only do they learn to overcome their back pain, but we give patients the tools they need to get rid of it for good.
Schedule Back Pain Treatment
We are excited to offer shockwave therapy as a form of back pain treatment to our patients. If you are experiencing back pain, don't wait until you lose motor function and can't live the life you want. Call our office today at (832) 647-0761.

Posted In: Chiropractic Low Back Pain Shockwave Therapy