Know the Signs of a Pinched Nerve In Your Neck
Know the Signs of a Pinched Nerve In Your Neck
Written By Texas Spine & Sports Rehab Clinic on July 1, 2021
---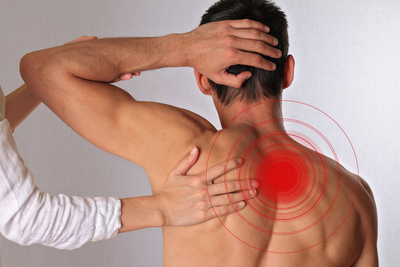 If you're one of the millions who suffer from headaches, it could be due to a pinched nerve in your neck. This scenario is called a cervicogenic headache.
At Texas Spine & Sports Rehab Clinic, we see pinched nerves every day in the office. We want you to know the signs and symptoms of this condition so you know when to come in and see us. Conservative chiropractic care can treat most cases.
The Signs and Symptoms of a Pinched Nerve in Your Neck
A pinched nerve in your neck is associated with muscle spasms, pain when moving your neck, pain in your arm and shoulder on the same side, numbness, tingling, and even muscle weakness.
Pinched nerves in the neck cause headaches by compressing the nerve which generates a feeling of pain along the nerve's pathway. This triggers a headache that radiates from the back of your head to your forehead.
The most common reasons for a pinched nerve in the neck is a herniated disc, disc degeneration, cervical spinal stenosis, injury, arthritis and obesity. After a thorough examination for an accurate diagnosis, we can treat your pinched nerve with either spinal decompression, physical therapy, acupuncture, graston therapy and myofascial release.
Treat your Pinched Nerve In League City
Dr. Vazquez brings the utmost advanced chiropractic and diagnostic skills to all League City and Dickinson patients. He gives them warm, caring, and individualized attention and fellowship. He believes that every adult has the right to know exactly what his or her diagnosis is, and what is needed to return to optimum health.
Dr. Vazquez welcomes all patient questions and commits to answering them in an honest and forthright manner. Call Texas Spine & Sports Rehab Clinic at (832) 647-0761 or go online and fill out our contact form.

Posted In: Chiropractic Neck Pain