Choose Chiropractic for Migraine Treatment
Choose Chiropractic for Migraine Treatment
Written By Texas Spine & Sports Rehab Clinic on November 8, 2021
---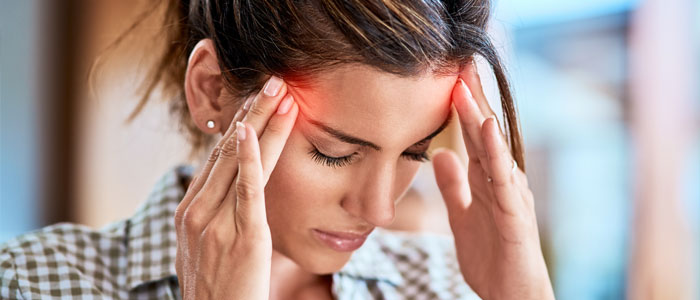 Throbbing, pulsing pain that just won't go away. Nausea and vomiting. Pain so severe, you can't even think or perform daily activities. Extreme sensitivity to light and sound. If these symptoms hit close to home for you, you might be experiencing migraine headaches.
Fortunately, an experienced doctor of chiropractic can develop a migraine treatment plan that helps you get relief from the debilitating pain that accompanies this condition. Texas Spine & Sports Rehab Clinic has been helping people in League City, Texas, get relief from migraine headache pain for years, and we can do the same for you. Get in touch with us today for a free consultation.
Adjustments Can Relieve Your Headaches
Many types of headaches – tension, migraine, post-traumatic headaches and more – can be treated with chiropractic adjustment. This is because many headaches are associated with issues of the spine and nervous system. As your chiropractor manipulates and aligns your spinal column, bringing it back to optimum function, stress and tension are reduced, lessening your chance of stress- and spine-related headaches in the future and alleviating current pain.
Your headache might also be associated with neck and back pain, which are other conditions that chiropractors are specially trained to treat. Dr. Vazquez has been providing migraine treatment to League City and beyond for years. We also specialize in treating tension headaches and treating other conditions that contribute to the formation of headaches.
Migraine Treatment at Texas Spine & Sports Rehab
When many people think of chiropractors, they only think of neck and back pain. However, doctors of chiropractic receive specialized training in treating a number of conditions. We can help you get relief from migraine headaches and solve the underlying problems that encourage this condition.
At Texas Spine & Sports, our patients are treated like family. We are an in-network provider for most insurance plans, and our patients are seen within one day. We believe in evidence-based treatment, so you can be confident that you are receiving the best and most modern treatment when you visit our facility on Davis Road. Call us today to experience quality care from people who prioritize your well-being.
Schedule an Appointment Today
You don't have to live with pulsing, throbbing migraine pain. Dr. Vazquez and the health care team at Texas Spine & Sports Rehab Clinic have been helping League City residents get rid of migraine pain for years, and we can help you. Schedule an appointment today.

Posted In: Chiropractic Headache Treatment Migraine Treatment