5 Reasons to Choose Chiropractic Care for Low Back Pain Treatment
5 Reasons to Choose Chiropractic Care for Low Back Pain Treatment
Written By Texas Spine & Sports Rehab Clinic on April 23, 2020
---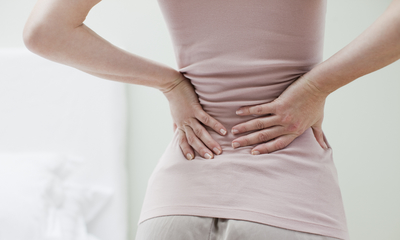 Almost everyone suffers from low back pain at some point.
The World Health Organization estimates up to 70% of people in industrialized countries will experience low back pain in their lifetime.
While many instances of back pain vanish on their own, they tend to come back if you don't address the source of the problem. As a low back pain treatment, chiropractic care does just that. Here's how.
5 Reasons to Choose Chiropractic Care for Low Back Pain
Before you write off low back pain as your new normal or sign up for invasive surgery, consider chiropractic. Millions of people trust chiropractic care every year for improving their musculoskeletal health and overall wellness.
Chiropractic is effective: People who see a chiropractor for low back pain report improved function, reduction in pain, and less need for medications to manage pain.
It's affordable: Many insurance plans cover routine or injury-related chiropractic care. Even as a cash patient, chiropractic care is often more affordable than visiting a physician's office.
It's safe: Your chiropractic doctor will always use the gentlest treatment method possible.
Chiropractic is 100% drug-free: Your chiropractic doctor will never prescribe dangerous opioids that take the lives of 130 Americans each day. Chiropractic patients are 90% less likely to develop short or long term opioid use.
It's comprehensive: Your chiropractor will develop a personalized treatment plan based on your unique needs. They will never use a one-size-fits-all solution like many conventional doctors do.
Personalized Low Back Pain Treatment in League City, TX
Dr. Alfredo Vazquez of Texas Spine & Sports Rehab has helped countless League City patients improve their lives through chiropractic care and acupuncture. He believes every person has the right to quality care at an affordable cost.
On your first visit, Dr. Vazquez will ask questions about your back pain symptoms, medical history, and daily activities. He'll also conduct x-rays and work with you to develop the perfect treatment plan. Most patients receive their first treatment the same day!
Don't accept back pain as normal. Schedule an appointment at Texas Spine & Sports Rehab today by calling 832-647-0761.

Posted In: Chiropractic Low Back Pain